Presented by Spirit of '68 Advance Base
with Superstar Cruiser and Busman's Holiday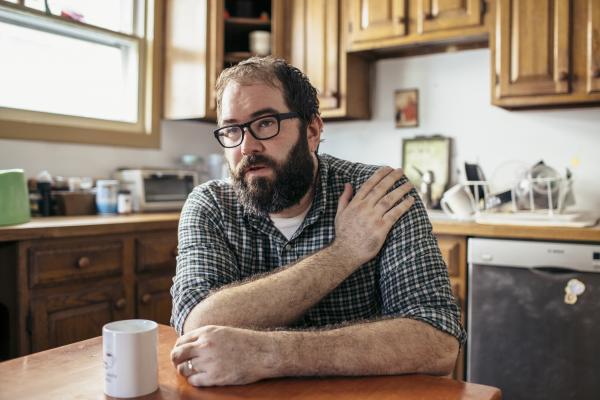 Wednesday, September 6th
9:30pm
Web: http://www.advancebasemusic.com
FB: https://www.facebook.com/AdvanceBase
Twitter: https://twitter.com/AdvanceBase
Advance Base is music by Owen Ashworth, formerly of Casiotone for the Painfully Alone.
Walking the line between electronic pop & more traditional singer/songwriter forms, Owen Ashworth builds minimalist, heavy-hearted, & nostalgia-obsessed tunes around his conversational, baritone vocals, using electric pianos, Omnichords, orchestral samples, & drum machines. The sound of Advance Base has been described as "lo-fi," "depressed" & "weirdly uplifting."
Advance Base has supported live dates for The Postal Service, Ben Gibbard, David Bazan, Dean Wareham, The Mountain Goats, Mark Kozelek & Stephin Merritt.
The debut Advance Base album, A Shut-In's Prayer (2012), was released in North America by Mark Kozelek's Caldo Verde Records (CD) & Ashworth's own Orindal Records (vinyl/digital). Tomlab Records released special edition CDs & LPs for Europe & UK.
Nephew in the Wild, the second album by Advance Base, was released on August 21, 2015 by Orindal Records (US/AQ) & Tomlab Records (EU/UK). PopMatters named Nephew in the Wild the #1 Indie Pop Album of 2015.
All available merchandise, including t-shirts, vinyl records, & MP3s can be purchased from Orindal Records.
Advance Base is named after the Antarctic meteorological station & psychedelic death trap that nearly killed Admiral Richard E. Byrd during the winter of 1934.