Presented by WIUX WIUX Culture Shock Announcement Show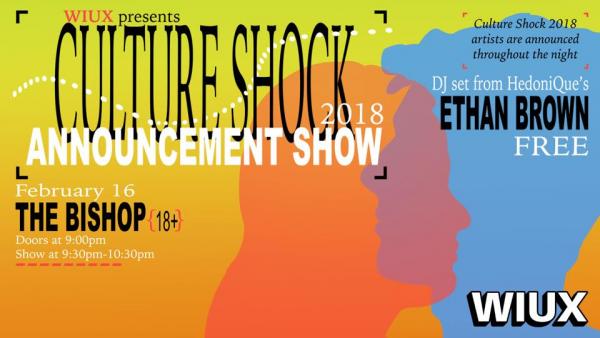 Friday, February 16th
9:00pm
It's getting close to that special day, where we say goodbye to the ice and hope that the weather is nice. That's right, we're talking about our annual music festival, Culture Shock!
Join us at The Bishop on Friday, February 16th from 9:00pm to 11:00pm and you can be one of the first to discover the 2018 WIUX Culture Shock lineup.
This event is FREE FREE FREE and will feature a DJ set from Ethan Brown of the HedoniQue DJ Collective.