Turtlenecks & Tracksuits: an all vinyl dance party
with DJ MADDØG + DJ Little Town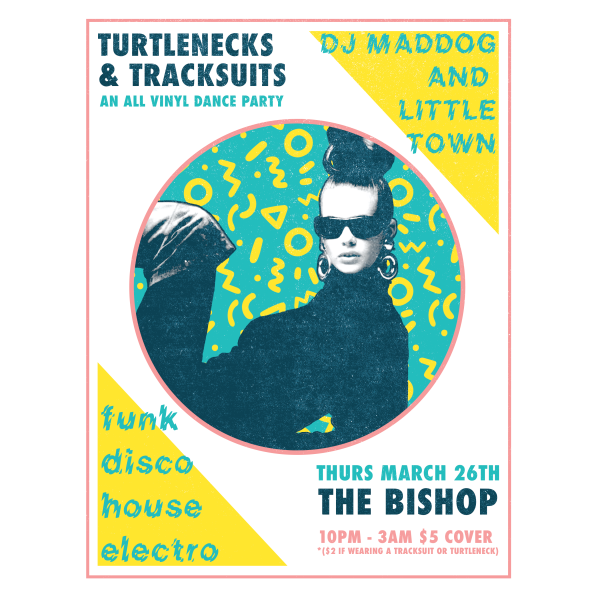 Thursday, March 26th
10:00pm
$5 COVER* *$2 if you sport a tracksuit or turtleneck
Ever put on your fave turtleneck and wish you could also wear that gnar tracksuit hanging up in the closet? WELL NOW YOU CAN!
Enjoy the frostiest vinyl spun by some rad DJs while you shred the dance floor!!
10PM - 3AM | DJ MADDØG + DJ Little Town | $5 COVER*
*$2 if you sport a tracksuit or turtleneck
BEER. RECORDS. DJS. TURTLENECKS. TRACKSUITS. TURNTABLES. BEER.
Party on dudes!