Poetry Slam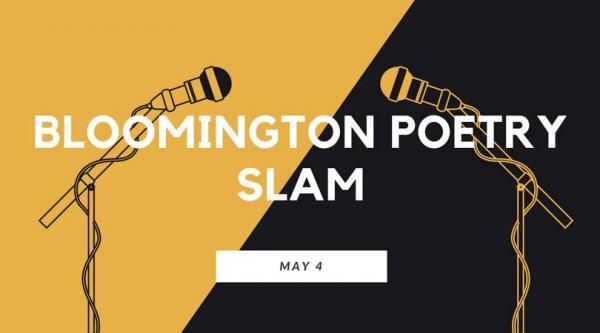 Join your local wordsmiths for a night of poetry, libations, and passion! The night will begin with an open mic featuring local artists, singers, and writers, and end with a poetry slam.
Sign up by commenting below or emailing bloomingtonpoetryslam@gmail.com
Cover $5.
18+
Hosted by Andrea M. Sterling and Sully.
Music provided by DJ Good Peoples
This month's feature is Tim Stafford!
Tim Stafford is a poet and storyteller from Lyons,IL. He is a former Chicago Grand Slam Champion and has performed at venues across the US and Europe including the 2016 International Spoken Word Festival in Germany and the 2015 Woerdz Fest in Luzern, Switzerland. He is the editor of the Learn Then Burn anthology series on Write Bloody Publishing and he writes the travel blog Second and Below.
For complete rules, click here: https://www.facebook.com/notes/bloomington-slam-poetry/bloomington-poetr...
Performers should arrive by 8:30pm so we can get everyone signed in!