POETRY SLAM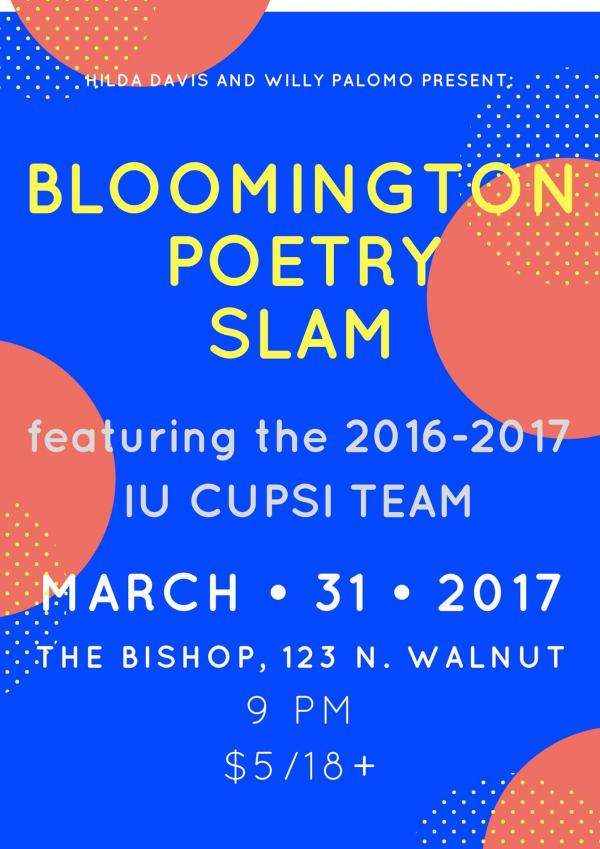 Friday, March 31st
9:00pm
Join us for another night of poetry, music, resistance, and libations at The Bishop. This month's feature will be the 2017 Indiana University slam team: Jelani, Jennifer, Jessie, and London!
Open Mic starts at 9pm.
Poetry slam starts at 9:30pm.
Sign up for the open mic and poetry slam by commenting below or by emailing bloomingtonpoetryslam@gmail.com
Hope to see you there.
This is the last chance for competitors to earn points to become eligible to compete for the 2017 Southern Fried team. For more, follow here:
https://www.facebook.com/notes/202892686442677/Bloomington%20Poetry%20Sl...(2016-2017%20Season)/1081066621958608/