NYE with Busman's Holiday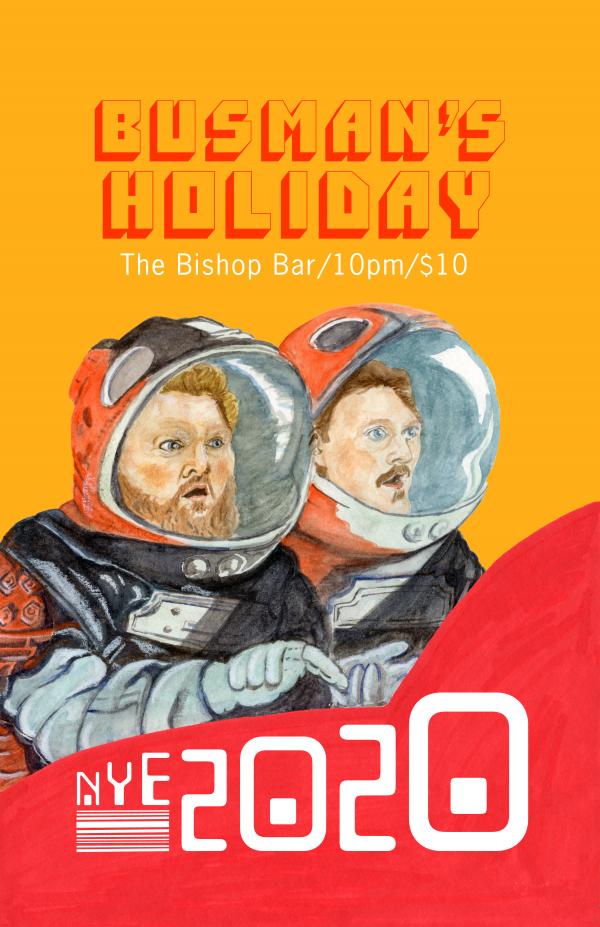 Tuesday, December 31st
10:00pm
Join us at The Bishop as The Brothers Rogers and guests help us kick this year to the curb, dropping the ball on another decade and welcoming in the potential of a fresh-ish calendar restart!
Busman's Holiday
http://www.busmansholidayband.com
Lewis and Addison Rogers are brothers who make pop-music together. When they do this, they go by Busman's Holiday. The two bring a playful and enriching balance to one another. Lewis plays guitar, and Addison plays his modest drum kit.
Busman's Holiday songs are finely crafted to tell exceptional stories of everyday lives, and they are able to do this with melodies that keep you singing along. Independently, the brothers have played in support of artists both various and sundry.