Presented by Spirit of 68 New Madrid & David Barbe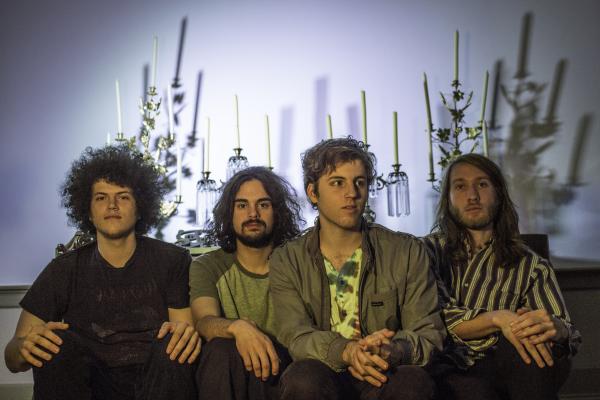 Tuesday, December 19th
9:00pm
"Compact in some ways, yet expansive," is how New Madrid's Phil McGill describes their new album.
magnetkingmagnetqueen (Normaltown Records) takes a wide swath of influences ranging from the guitar
tangle of Television and the tripped-out introspection of Yo La Tengo, to the angular experimentation of
Can and the harmonic bath of Magical Mystery Tour; and combines them into something entirely unique.
magnetkingmagnetqueen has it all. The album reveals New Madrid's evolution and collective growth,
resulting in the band's most complete work to date. "Don't Hold Me Now" is like Pylon channeling the preTommy
Who. "Untitled III" is a pint-sized epic, with several movements in a three-minute window. On the
other end is the dark, monolithic stomp of "Guay Lo" and the dirge-like march of "Shades." Bringing it all
together are centerpieces like "Summer Belles" and "Darker Parts," songs with an undeniable pop
sensibility that go through the looking glass and emerge as the sonic amoeba well known to fans of New
Madrid's live performances.