Presented by IU Arts and Humanities Council Madame Gandhi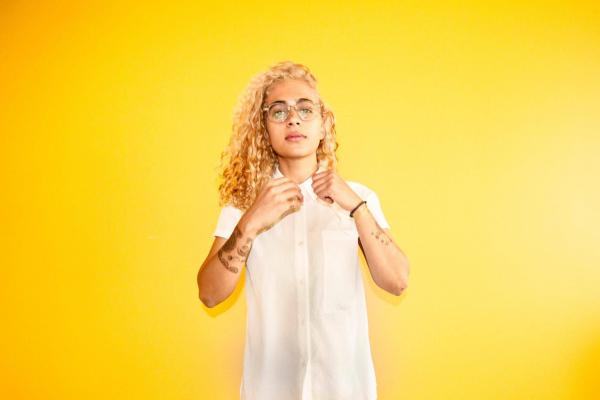 Wednesday, April 11th
9:30pm
Madame Gandhi is a rapper, drummer, electronic music artist, and feminist activist. Her music elevates and celebrates the female voice. Before releasing her 2016 EP Voices, she gained recognition as the former drummer for M.I.A. She has performed extensively, from the Pitchfork Festival to the Museum of Modern Art. She will give a lecture and perform during her visit, as well as work with elementary students as part of the Lotus Blossoms program.
The lecture on April 10 at 6:00pm at the Mathers Museum of World Cultures is free.
The performance on April 11 at The Bishop is ticketed, with limited seating. Early-bird tickets are on sale at The Bishop and online. Doors will open at 8:00 pm.