Presented by Humanetrix, The Combine and Bloomington Community Ignite Bloomington 18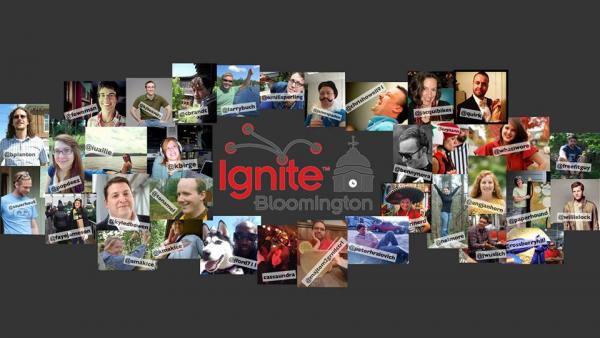 Saturday, April 7th
5:30pm
Ignite Bloomington 18 is the closing event for The Combine 2018 weekend. While open to the public (18+), Combine badge holders get in free! Ignite is an event where presenters talk about any topic they like. The best presentations are when the speaker has a passion for the topic and wants to inspire, educate or simply inform the audience. Each presentation is exactly 5 minutes long with 20 slides automatically advancing after just 15 seconds.
Presentations start at 6pm.
Ready to be a speaker? Sign up is EASY: http://bit.ly/ignitebtown18
Stay tuned, attendee ticket details coming soon.